Asset Publisher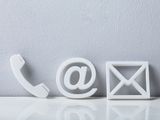 Asset Publisher
The VDMA is closely monitoring the developments around the corona virus and has provided VDMA members with topic-specific information on legal and insurance-related issues.
According to a quick survey by the VDMA, the proportion of companies in the Bavarian mechanical and plant engineering sector whose operations are impaired was 98% in mid-April.
For your information and convenience, we have compiled an overview and the corresponding contact details and web addresses below. We hope that this will help you in your work. If you have any questions or general queries or concerns during this difficult period, please do not hesitate to contact us.
Patrizia Stalla
Assistant
+49 89 27 82 87 30
+49 89 27 82 87 22
patrizia.stalla@vdma.org
Elgar Straub
Managing Director VDMA Bavaria
+49 89 27 82 87 20
+49 89 27 82 87 22
elgar.straub@vdma.org
Fabian Schaefer
Consultant
+49 89 27 82 87 32
+49 89 27 82 87 22
fabian.schaefer@vdma.org
Andreas Estner
Consultant Marketing and Mittelstand 4.0
+49 89 27 82 87 33
+49 89 27 82 87 22
andreas.estner@vdma.org
Daniela Ferreira Álvares Kassner
Project Assistant Industrie 4.0
+49 89 27 82 87 60
+49 89 27 82 87 22
daniela.ferreiraalvares@vdma.org
Michael Schalk
Project Manager Industrie 4.0
+49 89 27 82 87 61
+49 89 27 82 87 22
michael.schalk@vdma.org